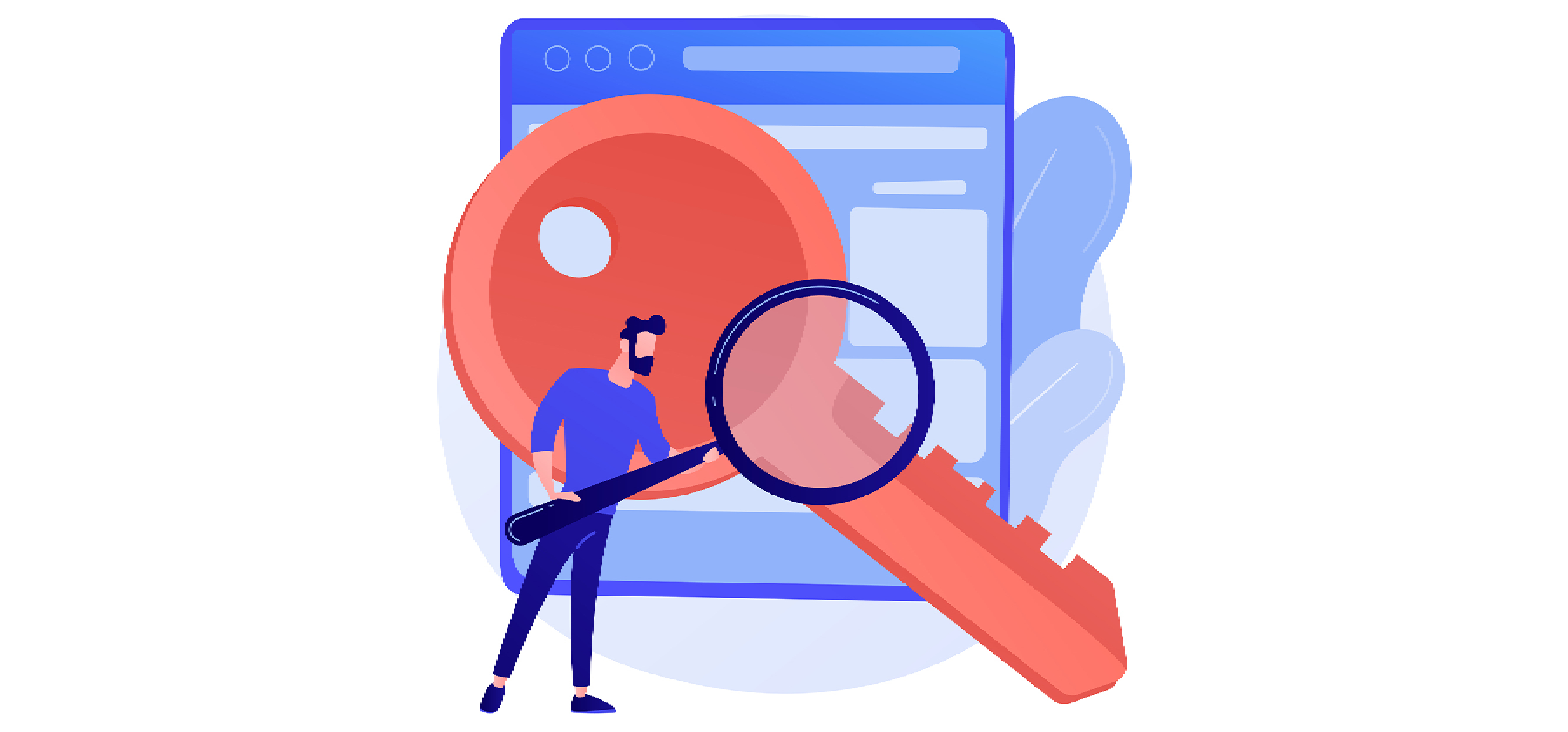 Key Features of Our Marketing Automation Services
Our marketing automation services offer a range of features that can help you automate and optimize your marketing processes and campaigns. Here are some of the key features of our marketing automation services:
Workflow Automation
At our marketing automation services, we pride ourselves on simplifying your marketing tasks through powerful workflow automation. With our comprehensive suite of tools and features, you can optimize your marketing efforts and achieve remarkable results. Here's a glimpse of what we offer:
Streamline Your Marketing Efforts with Automated Email Campaigns
We help you create and automate email campaigns that deliver the right message to the right person at the right time, also design, schedule, send, and track email campaigns that engage your audience and drive conversions.
Boost Social Media Presence with Strategic Scheduling and Monitoring
Our Bayshore marketing professionals boost your social media presence with strategic scheduling and monitoring of your social media posts. In addition, help you with planning, creating, scheduling, publishing, and monitoring your social media posts across various platforms, such as Facebook, Twitter, Instagram, LinkedIn, and more.
Increase Conversions with Automated Lead Nurturing Workflows
By guiding your leads through the buyer's journey with automated lead nurturing procedures, we help you improve conversions, and also assist you in developing and automating lead nurturing processes that provide your leads with relevant and customized information and offers based on their actions, interests, and preferences.
Deliver Targeted Messaging with Precise Customer Segmentation
We help you deliver targeted messaging with precise customer segmentation that allows you to segment your audience based on various criteria, such as demographics, location, behavior, preferences, and more, as well as aid you create and automate targeted messaging that appeals to each segment and increases engagement and loyalty.
Amplify Your Reach with Streamlined Content Distribution
Efficient content distribution is key to expanding your reach. That's why Bayshore communication amplifies your reach with streamlined content distribution that allows you to distribute your content across various channels, such as email, social media, webinars, blogs, podcasts, and more. Likewise, our team helps you create and automate content distribution workflows that ensure your content reaches your target audience at the optimal time and frequency.
Lead Generation and Management
Generating high-quality leads and effectively managing them are paramount to achieving your marketing goals. With our lead generation and management features, you can optimize your conversion strategies and drive business growth. Here's what we offer:
Capture and Track Leads Effectively for Improved Conversions
Our marketing automation services provide you with robust lead capture and tracking tools. From creating and optimizing landing pages, forms, to pop-ups, chatbots, and other lead capture tools that attract and capture valuable lead information and track their interactions with your marketing assets, enabling you to make data-driven decisions. We monitor leads across various channels and platforms using cookies, pixels, tags, UTM parameters, and more.
Prioritize and Qualify Leads with Advanced Scoring Techniques
Not all leads are created equal, and that's where our advanced lead scoring techniques come into play. We help you prioritize and qualify leads with advanced scoring techniques that assign scores to leads based on their attributes and actions, create and implement lead scoring models that rank leads based on their fit for your business (demographic scoring) and their interest in your business (behavioral scoring). Besides, our team segment leads based on their scores into different categories for better follow-up.
Optimize Lead-to-Customer Conversion Strategies for Better Results
Closing the gap between leads and customers is crucial for business success. Our marketing automation platform equips you with the tools to optimize your lead-to-customer conversion strategies, that persuade leads to take the desired action (such as signing up for a free trial, requesting a demo, making a purchase) using various marketing techniques.
Seamlessly Integrate with Your CRM for Enhanced Lead Management
We understand the importance of a streamlined lead management process. Our marketing automation services seamlessly integrate with your Customer Relationship Management (CRM) system for enhanced lead management. Additionally, integrate your marketing automation platform with your CRM system (such as Salesforce, HubSpot, Zoho, and more) to sync data between the two systems. We also help you automate various lead management tasks (such as updating lead status, assigning leads to sales reps, sending follow-up emails, and more) using triggers and actions.
Email Marketing Automation
Email marketing remains a powerful tool in your marketing arsenal, and our automation services take it to the next level. We offer a range of features that enhance your email campaigns, ensuring maximum impact and engagement.
Personalize and Automate Email Campaigns for Maximum Impact
Stand out in your audience's inbox with personalized and automated email campaigns. Our Bayshore team creates personalized email campaigns that address your recipients by name, use dynamic content, and tailor messages based on their behavior, interests, and preferences. We also help you automate email campaigns that send messages based on triggers including sign-ups, downloads, purchases, and more.
Optimize Email Performance with A/B Testing Strategies
We work with you to develop A/B testing techniques that let you test and compare several iterations of your email messages to see which performs the best. Subject lines, preheaders, headings, body content, graphics, CTAs, and other components of your email campaigns are just a few examples of the items we can assist you with creating and testing A/B on. In order to apply the successful version for your email marketing, we also assist you in analyzing the outcomes of your A/B testing.
Gain Insights and Measure Results with Advanced Analytics
We help you gain insights and measure results with advanced analytics that provide you with detailed and actionable data on your email campaigns. We help you track and measure various metrics and KPIs of your email campaigns, such as open rate, click-through rate, bounce rate, unsubscribe rate, conversion rate, revenue, and more. Furthermore, we also help you use this data to optimize and improve your email campaigns.
Social Media Automation
Social media is a dynamic platform for connecting with your audience, and our automation services empower you to make the most of it. Here's what we bring to the table to enhance your social media presence and drive meaningful engagement.
Enhance Your Social Media Presence with Automated Posting
Our expert marketing team enhances your social media presence with automated posting that allows you to schedule and publish your social media posts across various platforms, such as Facebook, Twitter, Instagram, LinkedIn, and more. We assist you plan, create, schedule, publish, and monitor your social media posts using tools such as Buffer, Hootsuite, Sprout Social, and more.
Monitor Engagement and Analyze Performance Effectively
Tracking and analyzing social media engagement is crucial to understanding what resonates with your audience. Our automation services provide comprehensive monitoring and performance analysis tools such as Mention, Brandwatch, BuzzSumo, Awario, Socialbakers, and others, monitor your brand mentions, comments, likes, shares, retweets, and more across various social media platforms. By using metrics such as reach, impressions, engagement rate, sentiment, etc., we analyze your social media performance.
Maximize ROI with Data-Driven Social Media Strategies
We help you maximize ROI with data-driven social media strategies that use data and analytics to inform and optimize your social media marketing decisions. We help you use data from various sources (such as social media platforms, analytics tools, surveys, feedback, etc.) to understand your audience, competitors, market trends, and best practices. We also help you use this data to create and execute effective social media strategies that achieve your goals.
Analytics and Reporting
Analytics and reporting is the process of collecting, analyzing, and reporting data on your marketing automation performance and outcomes. This can help you gain insights, make informed decisions, and improve your marketing automation results
Track Key Metrics and KPIs for Actionable Insights
First of all, we track metrics such as traffic, leads, conversions, revenue, ROI, and more across various channels and platforms for example, email, webinar, Google Analytics, Firebase, App Annie, etc.). We also help you use this data to identify the strengths and weaknesses of your marketing automation strategy, as well as the opportunities and threats in the market.
Make Informed Decisions with Data-Driven Analytics
We help you make informed decisions with data-driven analytics that use data to inform and optimize your marketing automation decisions using various methods such as split testing, multivariate testing, heatmaps, surveys, feedback, and more to test and compare different versions of your marketing automation elements to find out what works best for your marketing automation strategy and your users.
Transparent Reporting and Dashboards for Effective Analysis
Our Bayshore team provides transparent reporting and dashboards for effective analysis that display your marketing automation data in a clear and actionable way. We create custom reports and dashboards that show your marketing automation metrics and KPIs in a visual and interactive way.
Why Choose Bayshore Communication?
If you are looking for a reliable and professional partner to help you with your marketing automation needs, Bayshore Communication is the right choice for you. Here are some of the reasons why you should choose us:
Expertise and Experience in Marketing Automation Services
We have a team of passionate and skilled marketing automation experts who have the knowledge and experience to handle various marketing automation tasks and campaigns. We use the advanced technologies and tools to provide you with the best marketing automation services possible.
Proven Success in Implementing Effective Automation Strategies
We have a track record of success in implementing effective automation strategies for various businesses and industries. We have helped many of our clients achieve their marketing automation goals, which you can find in our Bayshore case studies page. [click here]
Tailored Solutions to Address Your Business's Unique Needs
As Bayshore believe that every business is different and has unique needs and preferences, that's why we offer tailored solutions that suit your specific business objectives, challenges, opportunities, and expectations. We work with you to create and execute a customized marketing automation strategy that works for you.
Dedicated Customer Support and Collaboration
We value our customers and their satisfaction. That's why we provide dedicated customer support and collaboration throughout the marketing automation process. Our team communicate with you regularly and get your feedback at every stage of the process, provide you with transparent reporting and dashboards that show your overall marketing performance and outcomes.