Expert Video Editing: Polished and Memorable Productions
Expert video editing can turn your rough footage into polished and memorable productions. Consider it as the sculpting of videos, where expert video editors enhance your footage, music, and images to create a stunning end product that leaves a lasting impact.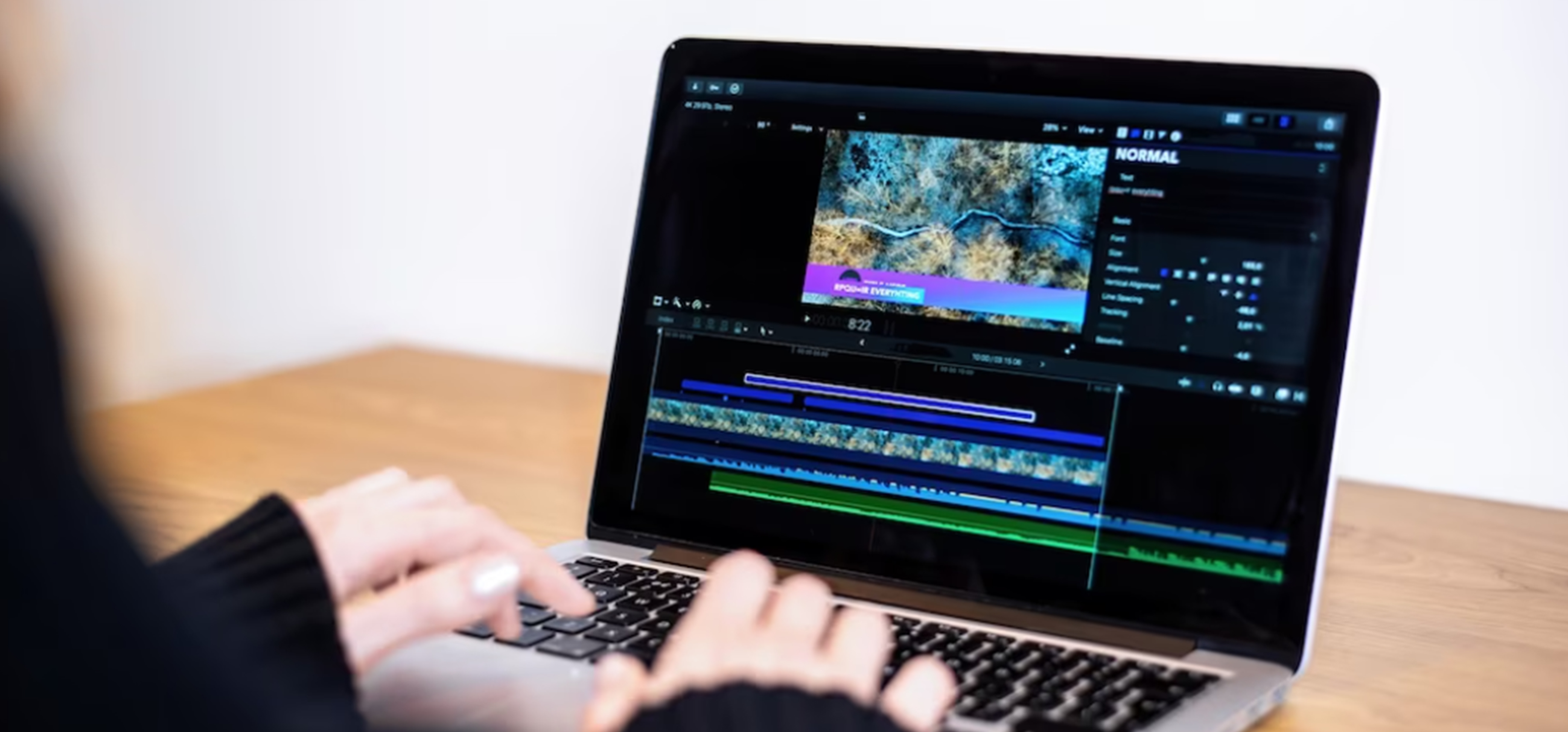 Skilled Video Editors: Enhancing Footage, Audio, and Visuals for a Captivating Final Product
Our team of talented video editors is like the master sculptors of the digital realm. They possess a keen eye for detail, a deep understanding of storytelling, and the technical expertise to bring out the best in your footage.
With meticulous precision, our editors work their magic, enhancing the colors, adjusting the lighting, and fine tuning the visuals to create a cohesive and visually stunning experience. They weave together different angles, shots, and scenes seamlessly, ensuring a smooth flow that keeps viewers engaged from start to finish.
But it's not just about visuals. Our editors also focus on perfecting the audio, ensuring crystal clear sound quality and balancing the music, narration, and dialogue. By enhancing both the visual and auditory elements, our skilled editors create a harmonious symphony that elevates your production to new heights.
Engaging Transitions and Effects: Retaining Viewer Attention and Encouraging Sharing
Just as a captivating dance routine seamlessly transitions from one movement to another, engaging transitions and effects in video editing keep viewers immersed in the story. Our editors utilize a range of creative techniques to ensure smooth transitions, captivating effects, and dynamic visual elements that retain viewer attention.
From elegant fades and seamless cuts to exciting motion graphics and visual overlays, our editors craft transitions and effects that add a touch of magic to your video. These creative elements not only keep viewers engaged but also encourage them to share the video with others. By providing an enjoyable and visually appealing experience, your video becomes more shareable, expanding its reach and impact.
Post production and Optimization: Amplify Your Reach
Skilled technicians enhance video colors, audio, and visuals for maximum impact during post production. Color grading, audio optimization, and visual enhancement are all important components of creating a visually stunning experience. The technical team optimizes video file sizes and formats for quick loading times and consistent streaming across devices and platforms. Advanced compression techniques ensure quality and efficiency, allowing for smooth and continuous viewing experiences.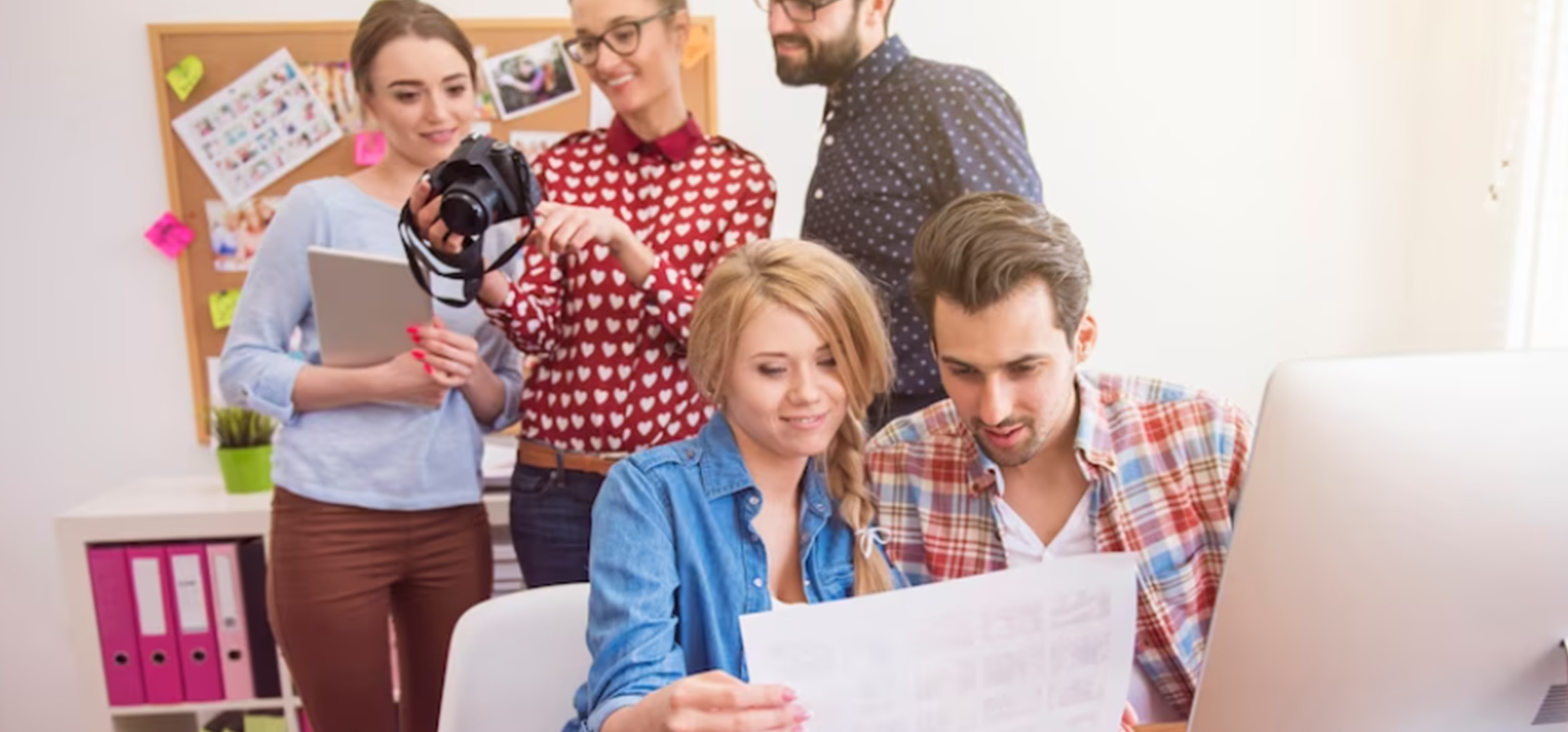 Comprehensive Post production Techniques: Refining Colors, Audio, and Visuals for Optimal Impact
In post production, our team of skilled technicians applies a range of techniques to refine your video and elevate its impact. Like expert craftsmen, they carefully adjust colors, fine tune the audio, and polish the visuals to create a final product that stands out.
Color grading is one of the key techniques used to enhance the mood, tone, and overall aesthetic of your video. Our technicians delicately balance the colors, ensuring they align with your brand's identity and evoke the desired emotions in your audience. Through careful adjustment of contrast, saturation, and brightness, they create a visually stunning experience that leaves a lasting impression. Audio optimization is equally important. Our technicians employ advanced tools and techniques to clean up the audio, removing background noise and ensuring clear and crisp sounds. They adjust the volume levels, balance the audio elements, and apply professional audio effects to create a rich and immersive auditory experience. Visual enhancement is another crucial aspect of post production. Our technicians meticulously review each frame, correcting any imperfections and optimizing the visuals for clarity and impact. They ensure that the visuals are sharp, the transitions are seamless, and the overall visual composition is pleasing to the eye.
Optimized Video File Sizes and Formats: Ensuring Fast Loading Times and Seamless Streaming
In the digital realm, speed is of the essence. Our technical team optimizes your video file sizes and formats to ensure fast loading times and seamless streaming across various devices and platforms. This optimization is crucial to keep your viewers engaged and prevent them from abandoning your video due to slow loading times.
By utilizing advanced compression techniques, our team reduces the file size without compromising the quality of your video. They carefully select the appropriate video formats and codecs that strike a balance between quality and efficiency. This optimization allows your video to load quickly, even on slower internet connections, providing a smooth and uninterrupted viewing experience.
Customized Delivery and Distribution: Expand Your Audience
Customized delivery and distribution can take your video to new heights and expand your audience like never before. Through a combination of technical finesse and strategic thinking, we ensure that your video reaches the right people, on the right platforms, at the right time.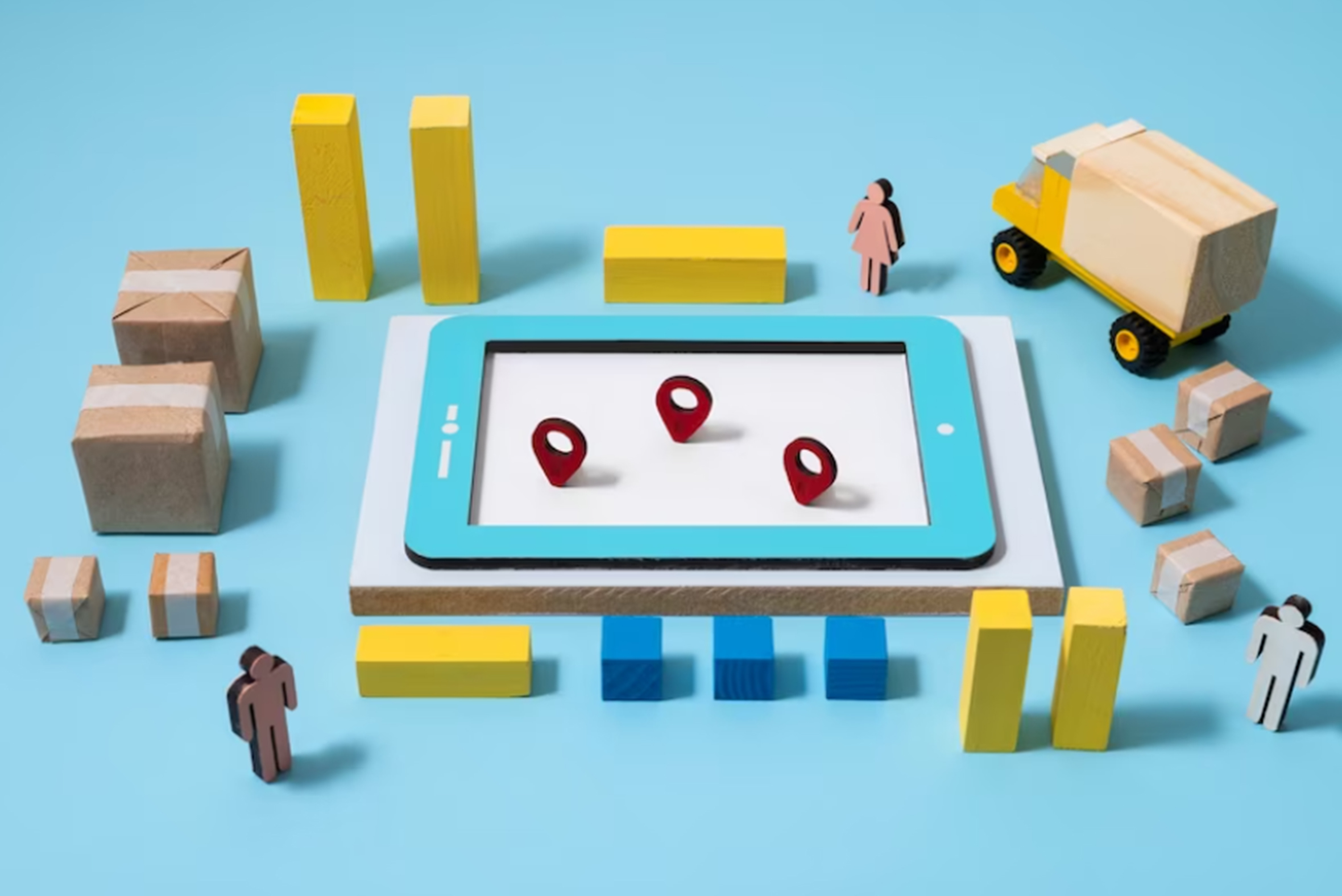 Multi format Video Delivery: Reaching Audiences across Platforms and Devices
The days of an approach that fits all are over. Our technical wizards recognize the significance of catering to a wide range of audiences and devices. We ensure that your video can be viewed seamlessly across many platforms and devices with multi format video distribution, just like a well traveled globetrotter who adjusts readily to different cultures.
We take your pristine video and expertly convert it into a range of formats, making it compatible with smartphones, tablets, desktops, and even smart TVs. Whether your audience prefers YouTube, Facebook, Instagram, or other platforms, your video will be optimized for their viewing pleasure.
By adapting your video to different formats, we maximize accessibility and engagement. No matter where your audience resides, they can easily enjoy your content without any technical hiccups. This thoughtful approach also boosts viewer satisfaction, as they can watch your video anytime, anywhere, without compromising on quality.
Tailored Distribution Strategies: Maximizing Reach, Engagement, and Social Sharing
Like a bespoke suit that fits perfectly, our distribution strategies are customized to suit your unique needs and goals. We take the time to understand your target audience, niche, and marketing objectives to craft a distribution plan that will take your video to the right corners of the digital world.
Our team strategically selects the most relevant platforms and channels for your video. We know where your audience hangs out, and we ensure that your content is right there, waiting to captivate them. Whether it's social media, video sharing platforms, email campaigns, or your website, we leave no stone unturned in reaching your potential viewers.
We understand the power of social sharing in today's digital landscape. By creating shareable content and incorporating social media marketing strategies, we encourage your audience to become brand ambassadors. Your video will spread like wildfire, reaching new viewers and expanding your audience organically.
Optimizing Video Hosting Platforms: Improving Search Rankings and Online Visibility
Behind the scenes, our technical experts optimize the video hosting platforms to give your video the visibility it deserves. Just like a skillful navigator, we steer your video towards top search rankings and increased online visibility.
We optimize your video metadata, including titles, descriptions, and tags, with carefully chosen keywords. This optimization enhances your video's search engine rankings, making it easier for your target audience to find and enjoy your content.
Moreover, we select the most suitable hosting platforms for your video. Whether it's YouTube, Vimeo, or other niche platforms, we ensure that your content finds its rightful place, attracting more views, likes, and shares. With our technical expertise, your video will shine brightly amidst the digital landscape, drawing in audiences and boosting your online presence.
Ongoing Analytics and Performance Tracking: Data Driven Success
Through advanced tracking tools, data analysis for strategy refinement, and incorporating viewer feedback and metrics, Bayshore Communication ensures that your video productions are not just visually stunning, but also highly effective in achieving your goals. Get ready to dive into a realm where data and creativity intersect.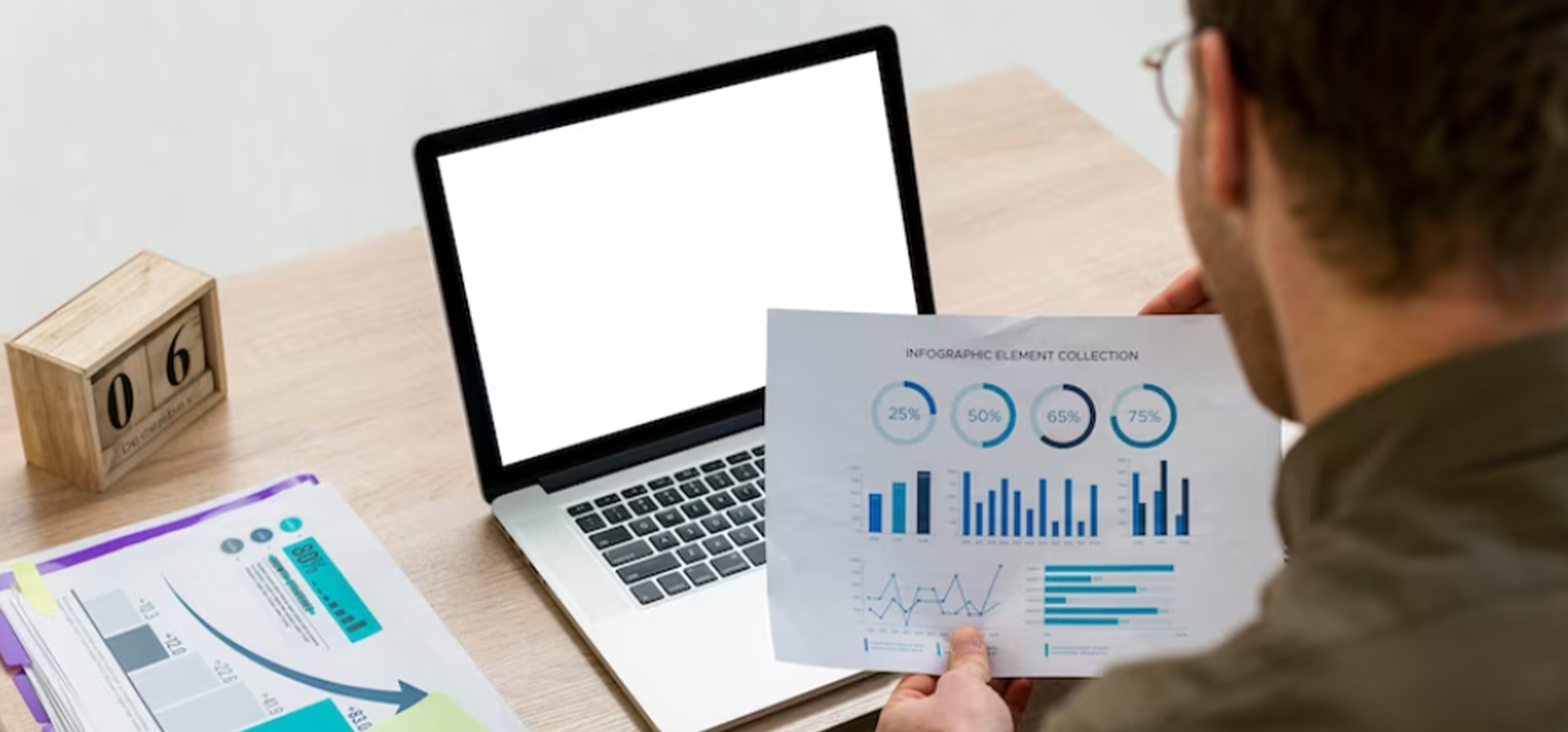 Advanced Tracking Tools: Monitoring Video Performance, Engagement, and Conversions
There's no denying that today's age data is king. We utilize advanced tracking tools to monitor the performance of your videos, gaining valuable insights into viewer behavior, engagement metrics, and conversion rates. Think of these tools as our trusty compass, guiding us through the vast sea of data.
We track key performance indicators (KPIs) such as views, watch time, likes, shares, and comments. These metrics provide a clear picture of how your video is resonating with your audience. By understanding what elements of your video are capturing attention and driving engagement, we can make informed decisions to optimize future productions.
Conversion tracking is another vital aspect of our analytics process. We track actions taken by viewers after watching your video, whether it's signing up for a newsletter, making a purchase, or filling out a contact form. This data helps us measure the effectiveness of your video in driving desired outcomes and allows us to refine our strategies accordingly.
Data Analysis for Strategy Refinement: Maximizing ROI and Future Video Production Success
Data analysis is the backbone of strategy refinement. Our team of data enthusiasts dives deep into the numbers, uncovering meaningful insights that drive results. We analyze the data collected from tracking tools to identify patterns, trends, and areas of improvement.
By studying audience demographics, viewing habits, and engagement patterns, we gain a comprehensive understanding of your target market. This knowledge informs our future video production strategies, ensuring that we create content that resonates with your audience and maximizes return on investment (ROI).
We also conduct A/B testing, comparing different elements of your video to determine what works best. Whether it's variations in visuals, messaging, or calls to action, data analysis helps us make data driven decisions to refine your video production strategy and achieve better results with each iteration.
Incorporating Viewer Feedback and Metrics: Continuous Improvement of Video Effectiveness
Your audience holds the key to valuable insights. We believe in the power of viewer feedback and metrics to guide our video production process. Just like a sculptor who molds clay based on feedback, we shape our videos based on the input from your audience.
We actively encourage viewers to provide feedback, whether through comments, surveys, or direct interactions. We pay close attention to their preferences, opinions, and suggestions, using this feedback to fine tune our future productions. By incorporating viewer feedback, we ensure that your videos align with the desires and expectations of your audience.
Metrics such as audience retention, drop off points, and click through rates provide additional guidance. By analyzing these metrics, we gain insights into the effectiveness of different sections of your video. This allows us to make data driven decisions to optimize the pacing, content, and overall impact of your videos.
Are you ready to produce a memorable impression? Contact Bayshore Communication today to begin this remarkable journey with us. Stand out from the crowd by elevating your brand. Don't put it off any longer; act now.