Community Engagement and Reputation Management
In today's digital world, online presence is more than just a website or a social media profile. It is a dynamic and interactive space where you can connect with your customers, prospects, partners, and influencers. However, managing your online community also comes with challenges and responsibilities. You need to engage your audience, monitor your reputation, and respond to feedback and reviews in a timely and professional manner.
Proactive Community Management: Building Relationships with Your Audience
One of the key aspects of community engagement is to be proactive rather than reactive. This means that you should initiate conversations, share valuable content, ask questions, and solicit feedback. By doing so, you can build trust and rapport with your audience, demonstrate your expertise and authority, and create a sense of belonging and loyalty. Some ways we can proactively manage your online community are:
Identifying your visitor's needs, preferences, pain points, goals, and creating and sharing relevant, engaging, and useful content that addresses their interests and challenges. Encouraging user-generated content using social media tools, such as polls, quizzes, live videos, stories, etc., to interact with your audience and get their opinions and feedback. Joining relevant groups, forums, blogs, podcasts, etc., where your audience hangs out and participates in discussions. Creating a sense of community by fostering a positive and supportive culture, setting clear guidelines and expectations, and moderating inappropriate or spammy comments.
Reputation Management Strategies: Handling Feedback and Reviews
Another important aspect of community engagement is to manage your online reputation. This means that you should monitor what people are saying about your brand, products, services, or industry on various platforms and channels. We will help you to respond to feedback and reviews in a respectful and constructive way.
Responding to Social Media Interactions Promptly and Professionally
In order to responding to comments, messages, mentions, tags, etc., in a prompt and professional manner, you can use a friendly and conversational tone that matches your brand voice and personality, direct messages (DMs) or private messages (PMs) to handle sensitive or confidential matters, and automated messages or chatbots to acknowledge or answer common queries when you are not available.
Social Advertising Campaigns
Social media advertising is a powerful and cost-effective way to increase your brand awareness, generate leads, drive traffic, or boost sales, social media advertising can help you achieve your goals.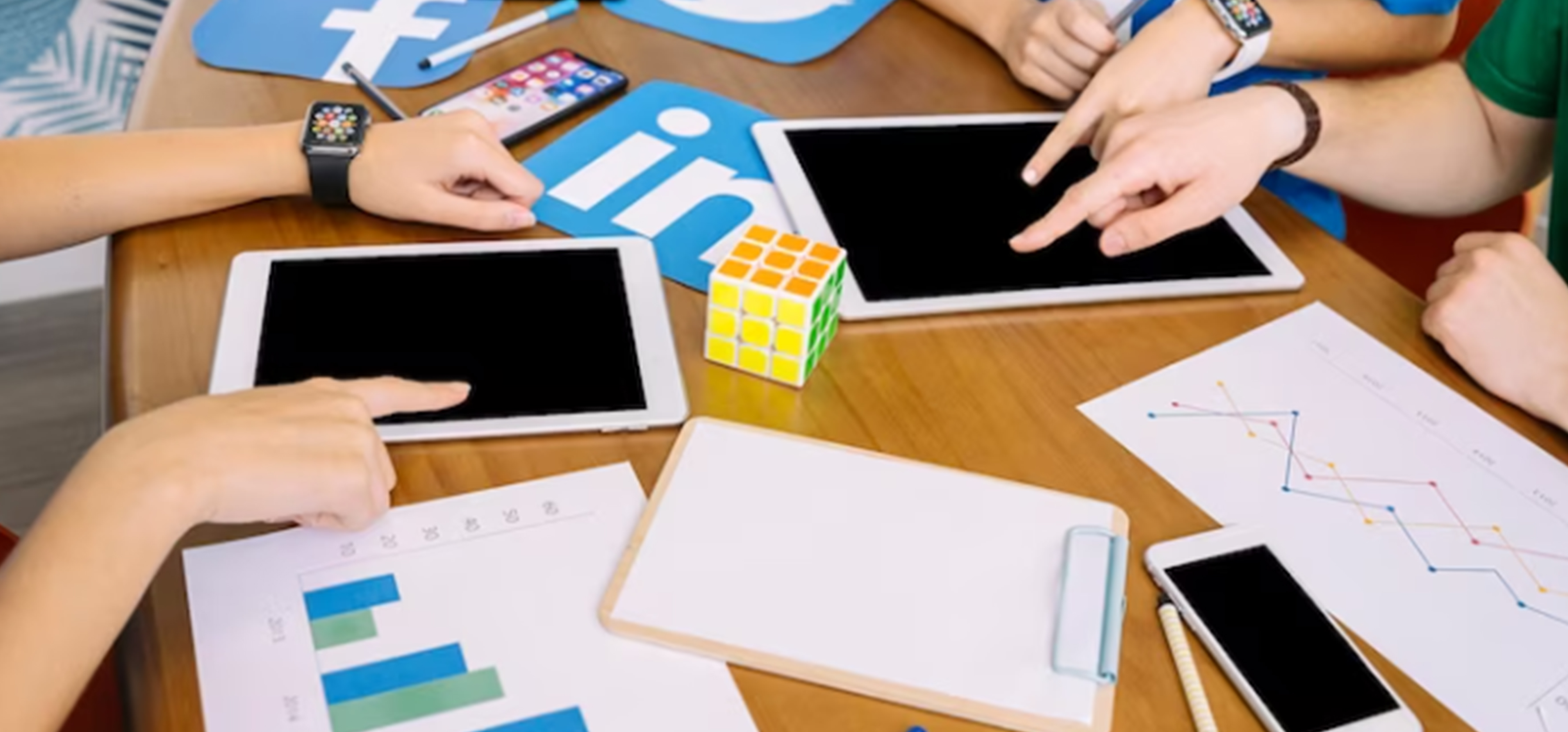 Creating Effective Social Media Advertising Campaigns
The first stage to creating effective social media advertising campaigns is to define your objectives and budget. Then choose the right platforms and formats for your campaigns. For example on Facebook, Instagram, LinkedIn, YouTube, Twitter etc. The final stage is to create compelling and relevant ads that resonate with your audience. Like creating headlines that capture audience attention, visuals that showcase the brand, supporting text that conveys the value proposition and call-to-action of your brand or message.
Targeting the Right Audience for Optimal Results
The second step to creating effective social media advertising campaigns is to target the right audience for optimal results. You need to have a clear understanding of who your ideal customers are and how you can reach them on social media. Targeting the right audience can help you improve your ad performance, reduce your costs, and increase your conversions.
Monitoring, Optimizing, and Measuring the Success of Campaigns
The third step to creating effective social media advertising campaigns is to monitor, optimize, and measure the success of your campaigns. You need to track and analyze your campaign performance and make adjustments as needed to improve your results and achieve your objectives. So, how will Bayshore help you with that ?
Metrics: We will use various metrics to evaluate your campaign performance, such as impressions, reach, clicks, engagement, cost-per-click (CPC), cost-per-thousand impressions (CPM), cost-per-action (CPA), conversion rate, return on ad spend (ROAS), etc. Tools: By using various tools to monitor and analyze your campaign performance, such as Facebook Ads Manager, Instagram Insights, Twitter Analytics, LinkedIn Campaign Manager, YouTube Analytics, TikTok Ads Manager, etc. Testing: We will use various testing methods to optimize your campaign performance, such as bucket testing, multivariate testing etc. to see which ad element performs better and why. Optimization: Finally, use various optimization strategies to improve your campaign performance, such as adjusting your budget, bidding strategy, targeting options, ad frequency, ad placement, ad schedule, etc., to maximize your reach, engagement, and conversions.
Analytics and Reporting
Social media analytics and reporting are essential for measuring the effectiveness and impact of your social media marketing efforts. By doing that, you can evaluate your performance, optimize your strategies, justify your budget, and demonstrate your ROI.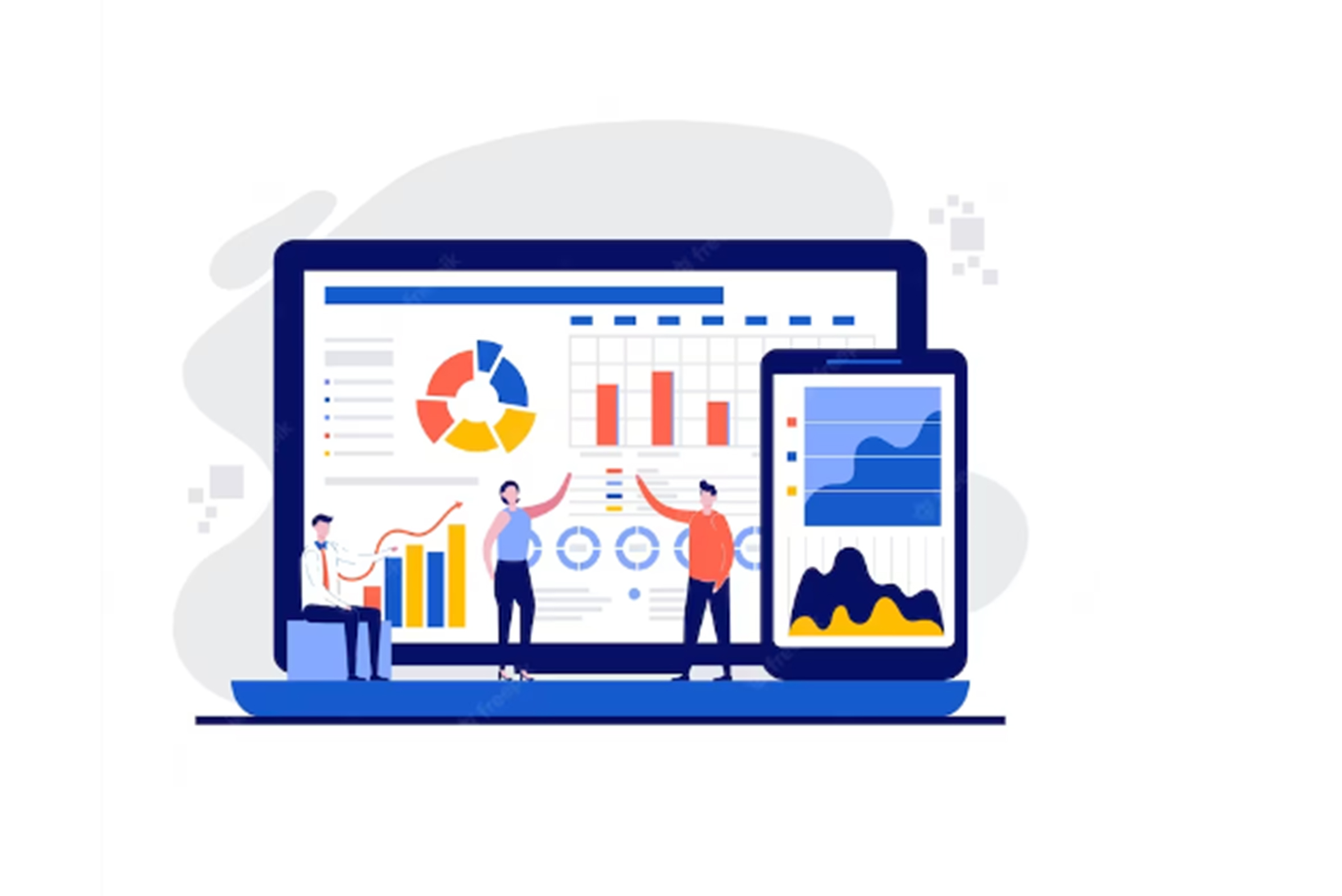 Tracking and Analyzing Key Social Media Metrics
In previous, we saw how we can use metrics to evaluate campaign performance. But before using it, you need to have a clear understanding of what metrics matter for your objectives and how to measure them.
Metrics are reach quantity, content impressions on social media, number of clicks, people's interaction with content, conversions, and ROI. So, to track and analyze these metrics we use native analytics tools, third-party tools that integrate with media platforms, customized dashboards to display relevant metrics and industry standards or historical data to set realistic and achievable goals.
Reporting on Reach, Engagement, Conversions, and ROI
Our team will help you to have a clear and concise way of presenting your data and insights to your stakeholders, such as clients, managers, or team members. Also highlight your achievements, challenges, and recommendations in a compelling and convincing way like reports, presentation, and stories.
Data Driven Insights for Continuous Improvement
Finally, using data driven insights for continuous improvement in analyzing and reporting of social media marketing. Our expert team will help you have a clear understanding of what your data means and how you can use it to improve your performance. Not only that, but we also make sure to identify the patterns, trends, correlations, and causation in your data and draw actionable conclusions from them.
Social Media Listening and Trend Monitoring
At Bayshore Communication, we know that social media is more than just a marketing channel. It is also a powerful tool for listening to your customers, competitors, and industry. That's why we will help you harness the power of social media listening tools, monitor brand mentions and customer sentiment, and stay ahead of the curve by tracking industry trends and opportunities.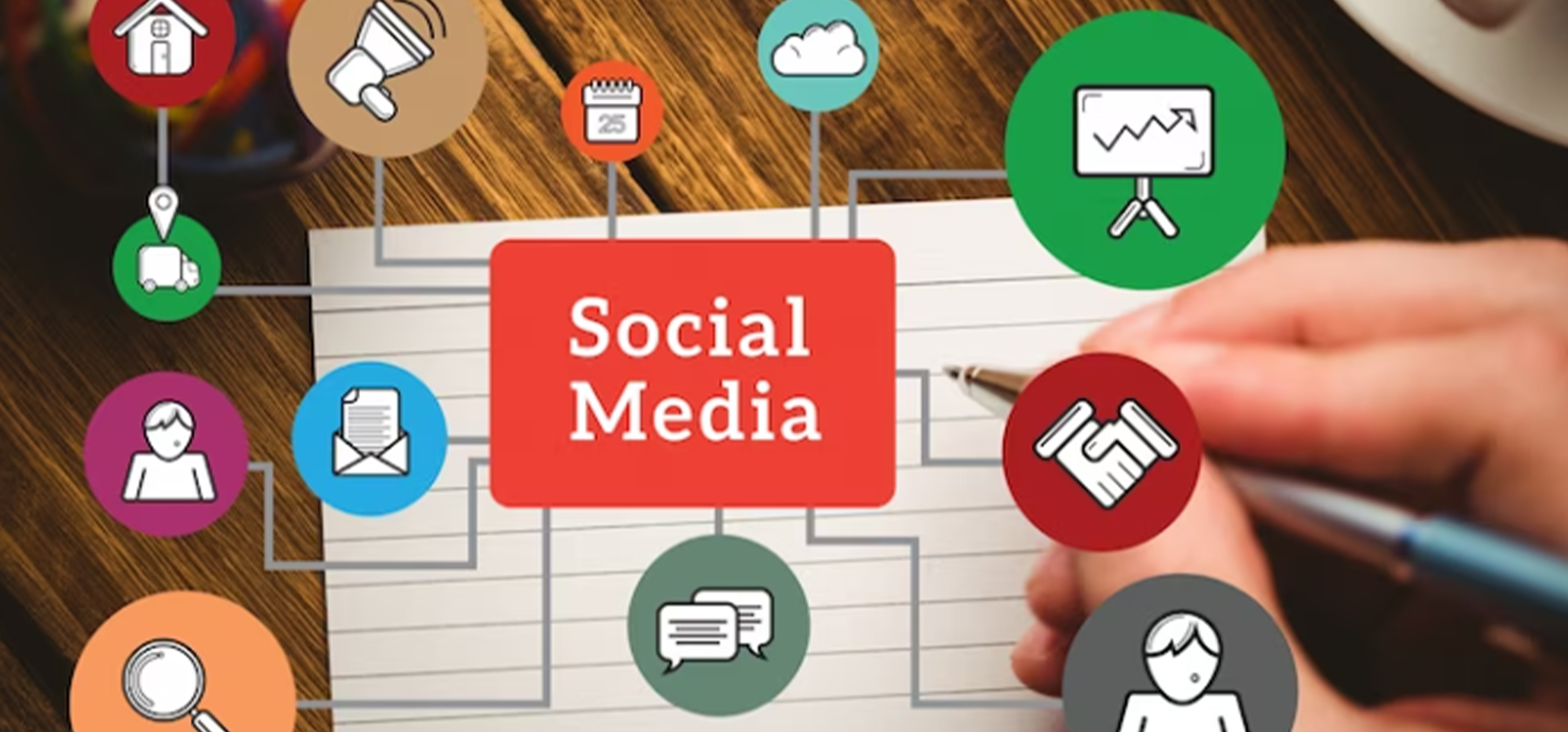 Harnessing the Power of Social Media Listening Tools
Our professionals use the best social media listening tools in the market, including Sprout Social, Mention, Brandwatch, and BuzzSumo to collect, analyze, and act on data from different social media platforms. For example, it will track the volume, reach, and sentiment of conversations about your brand or industry, measure the performance and impact of your social media campaigns and content, and more. We can customize these tools according to your goals and budget, and integrate them with your existing systems.
Monitoring Brand Mentions and Customer Sentiment
To monitor brand mentions and customer sentiment effectively, we define the keywords, phrases, hashtags, handles, and tags that are relevant to your brand. We also set up alerts and notifications to stay updated on the latest conversations. Moreover, we analyze the sentiment (positive, negative, or neutral) of the mentions using natural language processing (NLP) techniques or tools. Finally, we respond appropriately to the mentions based on their sentiment, urgency, and context.
Staying Ahead of the Curve: Tracking Industry Trends and Opportunities
We broaden our scope beyond your brand keywords and include terms that are related to your industry niche, category, or segment to track industry trends and opportunities effectively. By using tools, we can help you filter, sort, rank, and compare the data based on various criteria such as relevance, popularity, recency, or location. Furthermore, we validate and verify the data using multiple sources and methods before acting on it.
Strategy Refinement and Optimization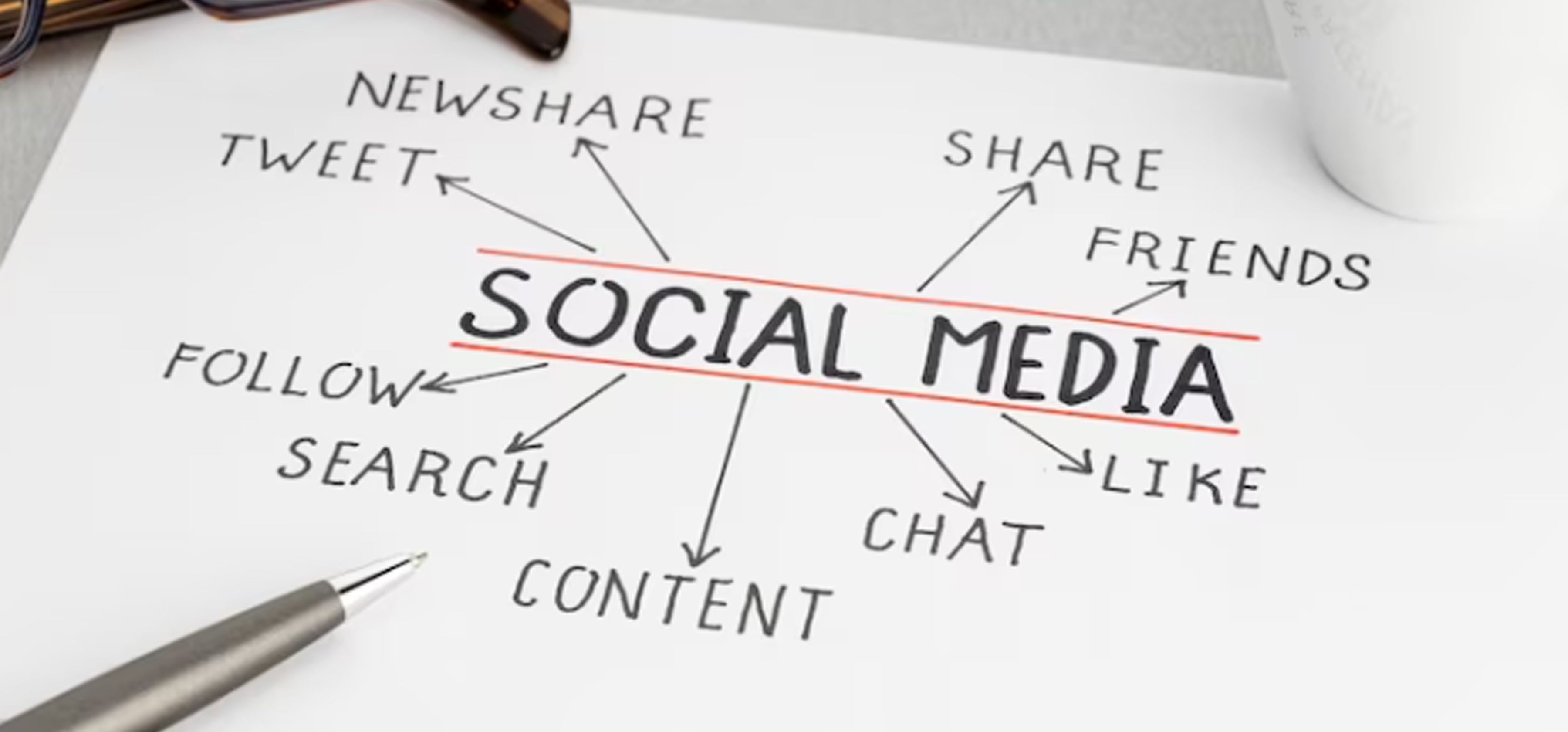 Evaluating and Adjusting Social Media Strategies for Better Results
It's not about applying the best social media strategies to boost your business, we also make sure to measure and analyze the effectiveness of those tactics. We define and track key performance indicators (KPIs), identify the strengths and weaknesses of your current strategies, compare your performance with your competitors and industry benchmarks, discover new insights and opportunities for improvement, and finally implement data-driven recommendations and best practices to enhance your strategies.
A/B Testing: Optimizing Content, Campaigns, and Targeting
One of the best ways to optimize your social media results is to use A/B testing. Our professionals use the best testing tools in the market, such as Facebook Ads Manager, Google Optimize, Unbounce, and Optimizely. We can design, run, and analyze A/B tests for you, and help you implement the winning versions.
Embracing New Platforms and Trends for Competitive Advantage
We also follow another way to optimize your social media result, which is embracing new platforms and trends that are relevant to your brand or industry. Such as TikTok, Clubhouse, Instagram Reels, live-streaming, influencer marketing, social commerce, and more.
It'll help you reach new audiences and markets, showcase your creativity and innovation, increase brand and visibility, build trust and credibility with your customers. In a word, gain a competitive edge over your rivals. Our team is always on the lookout for new platforms and trends that can benefit your business.
Bayshore provides Customizable Packages and Flexible Pricing
At Bayshore, we know that social media marketing is not a one-size-fits-all solution. Every business has different needs, goals, and budgets when it comes to reaching and engaging with their target audience on social media platforms. That's why we provide customizable packages and flexible pricing options that suit your specific requirements and expectations.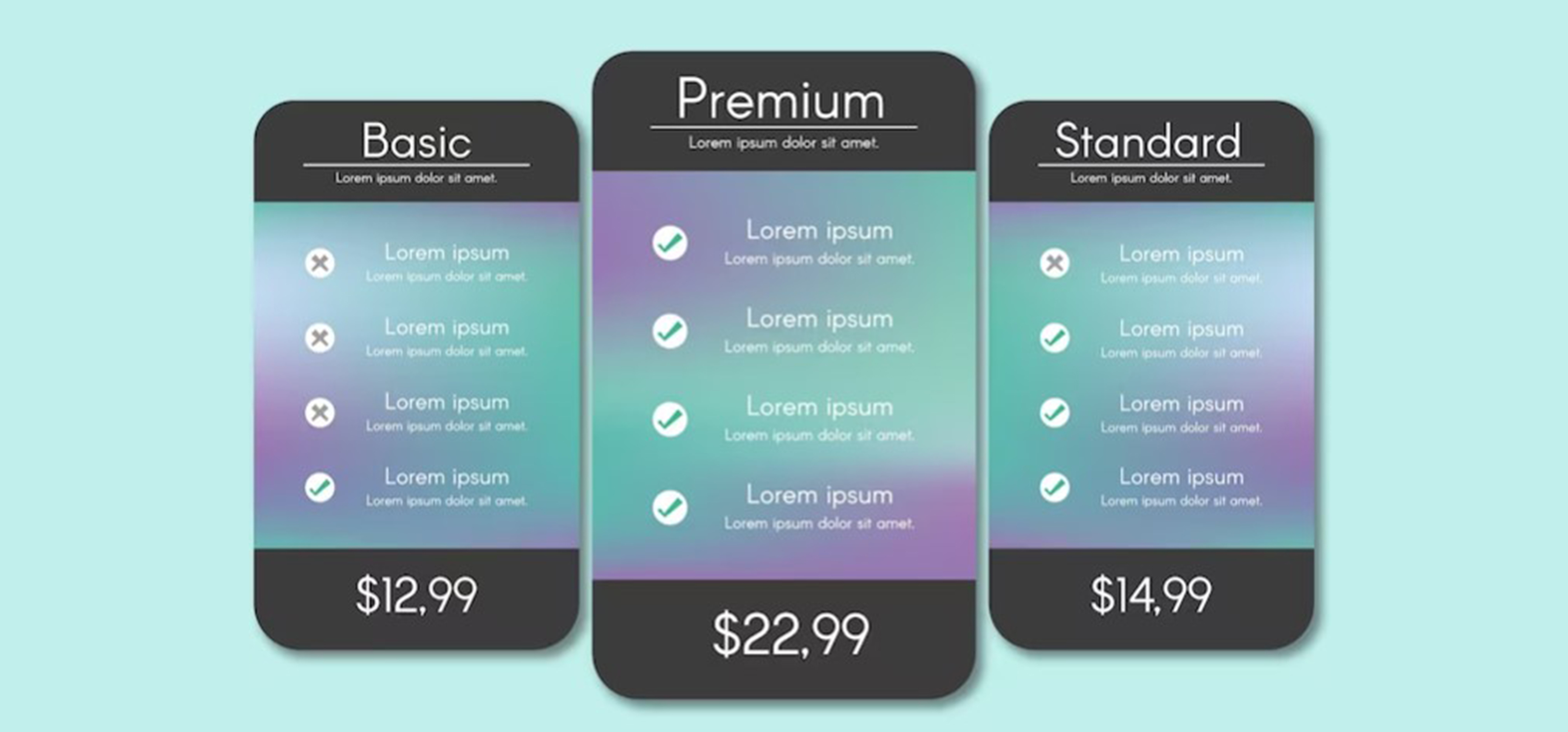 Tailored Social Media Marketing Packages for Your Business
We can provide a tailored social media marketing package that covers all the aspects of your social media strategy, such as:
Social media audit and analysis Social media strategy development and implementation Social media content creation and management Social media advertising and promotion Social media listening and trend monitoring Strategy refinement and optimization Social media reporting and analytics
You can choose the services that you need, the platforms that you want to focus on, the frequency and duration of the project, and the level of support that you expect from us. We can customize the package according to your preferences and objectives.
Budget Friendly Pricing Options for Businesses of All Sizes
In our budget friendly pricing option, we offer-
Competitive and affordable rates for our services Flexible payment plans and terms No hidden fees or charges Value for money and high quality results.
We can work with your budget and provide you with a quote that reflects the scope and complexity of the project, as well as negotiate and adjust the pricing as needed, depending on the changes or challenges that may arise during the project.
Transparent Communication and Collaboration Throughout the Project
Bayshore ensures transparent communication and collaboration throughout the project. Having clear and frequent communication via email, phone, chat, or video call, giving regular updates and feedback on the project progress and performance, access to our project management tools and systems, and being available and responsive to your queries, requests, or concerns.
We respect and value your every opinion, suggestions, and feedback. Thus, we can work with you as a partner and a team, rather than a vendor or a contractor. We will involve you in every stage of the project, from planning to execution to evaluation.
That's why Bayshore Communication is the best choice for your social media marketing and management. We have the expertise, experience, and tools to help you achieve your social media goals and grow your business.
If you are ready to take your social media marketing to the next level, contact us today for a free consultation. We would love to hear from you and discuss how we can help you succeed on social media.